Our Core Values

Integrity- Excellence- Innovation- Professionalism- Trust- People- Safety
Welcome to AUM Building Science & Engineering Ltd.
AUM Building Science & Engineering Ltd. provides consulting engineering services for building envelope, roofing and waterproofing projects related to new construction and restoration projects. AUM also provides BC Energy Step Code compliance energy modeling services on part 3 and part 9 buildings. We concentrate on providing cost effective practical solutions to building envelope performance problems. Our expert team of building envelope engineers, certified energy advisors and technologists can assess and provide design solutions for various cladding systems such as masonry, EIFS system, stucco, stone, fibre cement cladding, vinyl siding, metal cladding and glazed systems. Following is the list of our services:
NEW CONSTRUCTION BUILDING ENVELOPE CONSULTING AND FIELD

BUILDING ENVELOPE RESTORATION DESIGN.

BUILDING ENVELOPE CONDITION ASSESSMENT.

ROOF ASSESSSMENT, CONSULTING AND ROOF REVIEWS.

ENERGY MODELING SERVICES.

WINDOW WATER LEAKAGE TESTING SERVICES.

INFRARED THERMAL IMAGING.

BLOWER DOOR TESTING/AIR LEAKAGE TESTING.

THIRD PARTY WARRANTY REVIEWS.

MAINTENANCE REVIEWS AND MAINTENANCE MANUALS.

PROJECT MANAGEMENT AND CONTRACT ADMINISTRATION.
INSURANCE COVERAGE
AUM carries Errors & Omissions Insurance and Commercial General Liability Insurance. AUM also maintains continuous coverage with work safe BC.
ORGANIZATIONAL QUALITY MANAGEMENT (OQM)
" AUM Building Science & Engineering Ltd. is an Organizational Quality Management (OQM) certified organization. AUM Building Science & Engineering Ltd. (AUM) was among few of the building science engineering firms in BC to achieve the OQM certification. OQM was a voluntary program which was developed by the Engineers & Geoscientists British Columbia (EGBC) to improve the quality management of professional engineering practices at the individual and organization level.
MEMBERSHIPS
Engineers and Geoscientists of BC (EGBC)
BC Building Envelope Council (BCBEC)
Roofing Contractors Association of BC (RCABC).
Professional Association of Managing Agents (PAMA).
Condominium Home Owners' Association of BC (CHOA).
Homebuilders Association of Vancouver (HAVAN).
The Passive House Institute (PHI)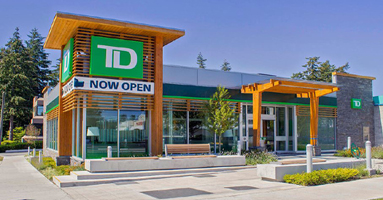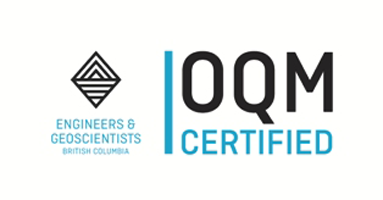 © 2018 Aum. AUM Building Science & Engineering Ltd. | Maintained by Trident Web Design